PRODUCTION OF CANNED MOTOR PUMPS
At CRIS Hermetic Pumps we have the right competence in the entire production process and a deep understanding of the final application of our products. We have developed a complete vertical integrated production, letting us perform monitoring and quality control for the full production cycle, including assembly and testing.
R&D Department - whose goal is design and continuous improvement of our pumps, follows the most advanced achievements and trends in this field. The individual approach of technical experts to every design and application of modern CAD, CAM, CAE solutions grants high quality results and pumping equipment best matching the needs of our customers.

Pre Production Area - provides production with the entire range of blanks and semi-finished products using the most modern equipment.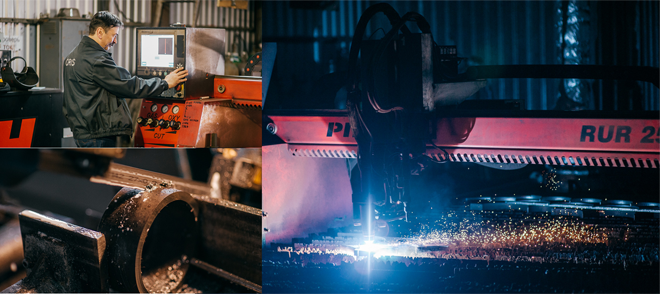 Foundry - we use induction furnaces and precision investment casting and no-bake casting technology, provide the main production
with cast parts for pumping equipment - impellers, bearing housings, pump housings and terminal boxes, and ensure the high quality of the casting and the strict observance of the desired chemical composition of the casted parts.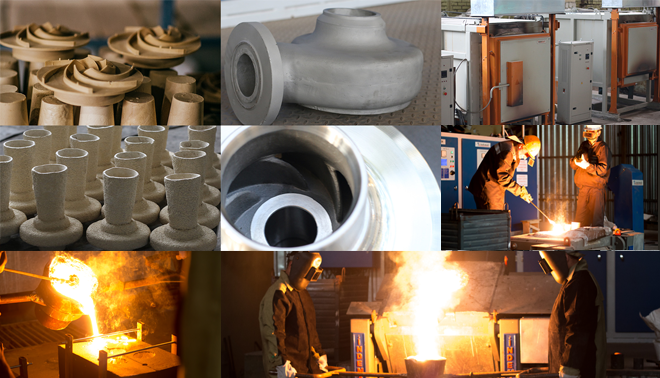 Mechanical Department - is engaged in machining and production of all the parts, components and assembly units. The use of
machines with numerical control, advanced cutting techniques and high production standards enables the high quality of manufactured products, and thus, of the final pumps.

Winding Department - is manufacturing stators for hermetic electrical motors within a range from 1.1 kW to 250 kW. Using the best materials on the market and a deep knowledge of the processes of vacuum impregnation and drying technology determine our high quality.
Assembly and Final Testing - is the most important stage of production whose tasks are performed on the assembly area and at test station in our facility. Full inspection of every part and component in the assembly, strict implementation of the technology of assembly work, as well as 100% testing of finished products, allow the company to guarantee high fiability and long life products.